Zinc Plating For Fasteners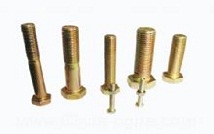 ABOUT ZINC PLATING:

Zinc plating, a process also known as galvanization, is the deposition of a thin layer of metal component to provide a protective layer. The outer surface of the zinc coating oxidizes to form zinc oxide, which results in a matte silver-colored finish. Zinc plating is often applied to iron or steel parts whose surface would rust when exposed to air or water.

We can provide fasteners with zinc plating on request. Contact our sales team for Quote.

Read more: | Hot Dipped Galvanizing | Epoxy Coating | Electro Polished | Passivation | Teflon Coating | Oxidized | Mirror Buffed